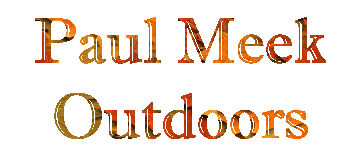 Manufacturer of Fine Quality Turkey Calls,
Deer Lures & Scents, and Liquid Fish Lures
Since 1978
---
FISHING LURES
A revolutionary fish lure designed to take advantage of the fish's keen sense of smell. It spreads out in the water as you use it and lures the fish to the bait. It makes the fish hold on to the lure longer, giving you more time to set the hook.
This is a highly concentrated formula, a little goes a long way. Simply squeeze out a few drops and smear it on. It will spread out in the water, but will not break down. This is what gives it the ability to stay on your bait.
Fish Calling Lure can be used with any type bait. It will adhere to wood, metal, plastic, and live baits. It works on most all species of fish, including saltwater as well as freshwater species. Why wait for the fish to come along and bite, try calling them to you with Fish Calling Lure!
Fish Calling Lure has been field tested and approved through out the U.S. by the North American Fishing club and awarded the Field Test Seal of Approval.
This was the first formula I made. It is the basic blend of fish oils with anise and banana blended in. It has a sweet, pleasant order that fish react well to.

Price $4.95

This is the basic blend of fish oils with Crawfish plus a few other shellfish ingredients added, a natural food source for fish.

Price $4.95

I add salt to the basic fish oil, let it set for several days and then blend in the garlic. This is a strong odor that all fish seem to like.

Price $4.95
TO FAX/MAIL US AN ORDER FORM

Call in your Online Orders, all major credit cards accepted
Accepted Through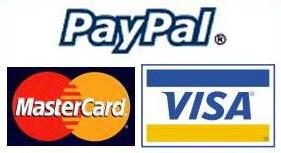 Shipping Charges:
Up to $50.00 Shipping is $3.00
$50.00 and above Shipping is $5.00
SATISFACTION GUARANTEED
DEALERS INQUIRIES WELCOME
MAILING ADDRESS
Paul Meek
P.O. Box 689
Morton, MS 39117
601-732-2211

For Questions & Comments Please Email Paul Meek
All graphics contained within these pages have been created for Paul Meek Outdoors please do not copy or link to them,
with the exception of Paul Meek Outdoors Banners. Thank you for your understanding.
This website was designed and is maintained by Designs by Sharon
Home In the Shop with Paul Events Art of Engraving Order Form Link to Us Hunter Calls Collectible Calls Wildlife Calls Custom Calls Deer Scents Fish Lures Gun Stocks Plaques Dealers Links MS Deer Seasons MS Turkey Seasons Paul's Poetry