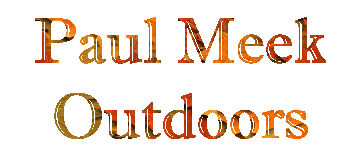 Manufacturer of Fine Quality Turkey Calls,
Deer Lures & Scents, and Liquid Fish Lures
Since 1978
---
WILDLIFE ART SERIES BOX CALLS
---
The Wildlife Art Series Box Calls are the same boxes as the Custom Hunter boxes. They are hewn out of solid block of wood, normally poplar which is my favorite wood for making box bottoms.
They feature hand carved wildlife art scenes and designs in the lids. They are not lazer engraved or computer generated. All artwork is hand carved into the wood by hand by my stepdaughter T'mara or my wife Connie.
T'mara, my step-daughter, is shown carving the wildlife art series lids. She is 27 years old, single, and has nine years military service in the National Guard.

She served nine months active duty in Bosnia and twele months in Iraq. Currently she is attending college, pursuing her degree in nursing while also serving as a law officer. My wife Connie, and T'mara do all the hand engraving on our turkey calls. Designs begin with a sketch of our own design, or special request or logo from our customers.
A lot of time and work go into the Wildlife Art Series box calls. They are made in limited quantities each year and are signed and dated. They are featured in Earl Mickel's book "The Rest of The Best Turkey Callmakers Past and Present". These boxes will increase in value the older they get. I make these in many different types of woods, call for availablity or special orders. They are beautiful, hand carved boxes that make a good hunting call, a nice gift, or great addition to any turkey call collection.
---
There are six patterns available:
Click On Any Image For A Larger View In a New Window
Turkey Beards: A nice carving of some outdoor scenery.
Shown here on a mahogany lid.
Price $75.00
Acorn Leaves: A carving of a set of double beards wrapped in leather.
Shown here on yellowheart wood.
Price $75.00
Turkey Feather: A carving of a turkey feather.
Shown here on yellowheart wood.
Price $75.00
Turkey Scene: A carving of a gobbler and two hens in a wooded scene.
Lots of work on this one. Shown here on a jatobo lid.
Price $80.00
Standing Gobbler: A standing gobbler carved straight up and looking right at you.
Shown here on a mahogany lid.
Price $75.00
Strutting Gobbler: : A big ole gobbler carved all puffed up and ready for some action.
Shown here on a mahogany lid.
Price $75.00
TO FAX/MAIL US AN ORDER FORM

Call in your Online Orders, all major credit cards accepted
Accepted Through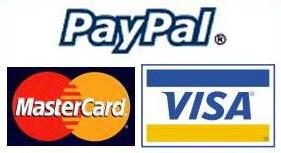 Shipping Charges:
Up to $50.00 Shipping is $3.00
$50.00 and above Shipping is $5.00
SATISFACTION GUARANTEED
DEALERS INQUIRIES WELCOME
MAILING ADDRESS
Paul Meek
P.O. Box 689
Morton, MS 39117
601-732-2211

For Questions & Comments Please Email Paul Meek
All graphics contained within these pages have been created for Paul Meek Outdoors please do not copy or link to them,
with the exception of Paul Meek Outdoors Banners. Thank you for your understanding.
This website was designed and is maintained by Designs by Sharon or you can EMAIL Sharon
Home In the Shop with Paul Events Art of Engraving Order Form Link to Us Hunter Calls Collectible Calls Wildlife Calls Custom Calls Deer Scents Fish Lures Gun Stocks Plaques Dealers Links MS Deer Seasons MS Turkey Seasons Paul's Poetry