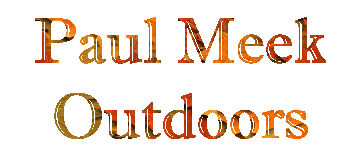 Manufacturer of Fine Quality Turkey Calls,
Deer Lures & Scents, and Liquid Fish Lures
Since 1978
MISSISSIPPI TURKEY SEASON AND TAG INFO & BAG LIMITS
Season Dates
Oct. 15-Nov. 15, 2013
Open Areas
In the following counties or portions of counties, on private lands where the landowner/leaseholder completes a fall turkey hunting application and provides a copy of the property deed or lease agreement at an MDWFP regional office or the Jackson office.
Delta Zone:
Bolivar County - west of the main Mississippi River levee and those lands east of the main Mississippi River levee known as 27 Break Hunting Club.
Coahoma, Desoto, Issaquena, Tunica, and Washington Counties - west of the main Mississippi River levee.
North-Central Zone:
Benton, Lafayette, Marshall, Panola, Tippah, and Union Counties.
Southwestern Zone:
Adams, Amite, Copiah, Hinds, Franklin, Jefferson, Lincoln, Madison, Warren, Wilkinson, and Yazoo Counties.

Fall 2013 either-sex turkey tags will be issued at a rate of one tag per 500 acres or part. Tags are issued to a specific property and can only be used on that property. Tags must be attached immediately following harvest, prior to moving the turkey. Tags should remain attached to the turkey until it is processed.

Bag Limit: Two turkeys of either sex.

Legal Weapons: Archery and shotguns with shot no larger than number two.
---
DEALERS INQUIRIES WELCOME
MAILING ADDRESS
Paul Meek
P.O. Box 689
Morton, MS 39117
601-732-2211
For Questions & Comments Please Email Paul Meek

All graphics contained within these pages have been created for Paul Meek Outdoors please do not copy or link to them,
with the exception of Paul Meek Outdoors Banners. Thank you for your understanding.

This website was designed and is maintained by Designs by Sharon or you can EMAIL Sharon

Home In the Shop with Paul Events Art of Engraving Order Form Link to Us Hunter Calls Collectible Calls Wildlife Calls Custom Calls Deer Scents Fish Lures Gun Stocks Plaques Dealers Links MS Deer Seasons MS Turkey Seasons Paul's Poetry