PAUL'S POETRY CORNER
Paul has been writing outdoor poems and stories for several years. Many have been published in several magazines. These are two of his favorites and his most requested. He has framed them in wooden frames and is now offering them to the public. Hunting Buddies - Father & Son is a poem written about his son, P.W. at the age of five, and tells of his first few years of turkey hunting. P.W. later went on to win four Mississippi Open Turkey Calling Championships.
A Hunters' Prayer is an overview of the life of a hunter as he moves through time and grows older and wonders if the things he has taught and passed down will ever come to be.
If you have ever taken a son, daughter, or a child to the woods to teach them to hunt or if you are beginning to wonder where the years in your life have gone, you can really relate to these. They will bring a tear to your eye and a smile to your face.
A great gift - Framed in a solid oak frame - price each $11.95 or the pair at $19.95.
To Read The Poems Click on images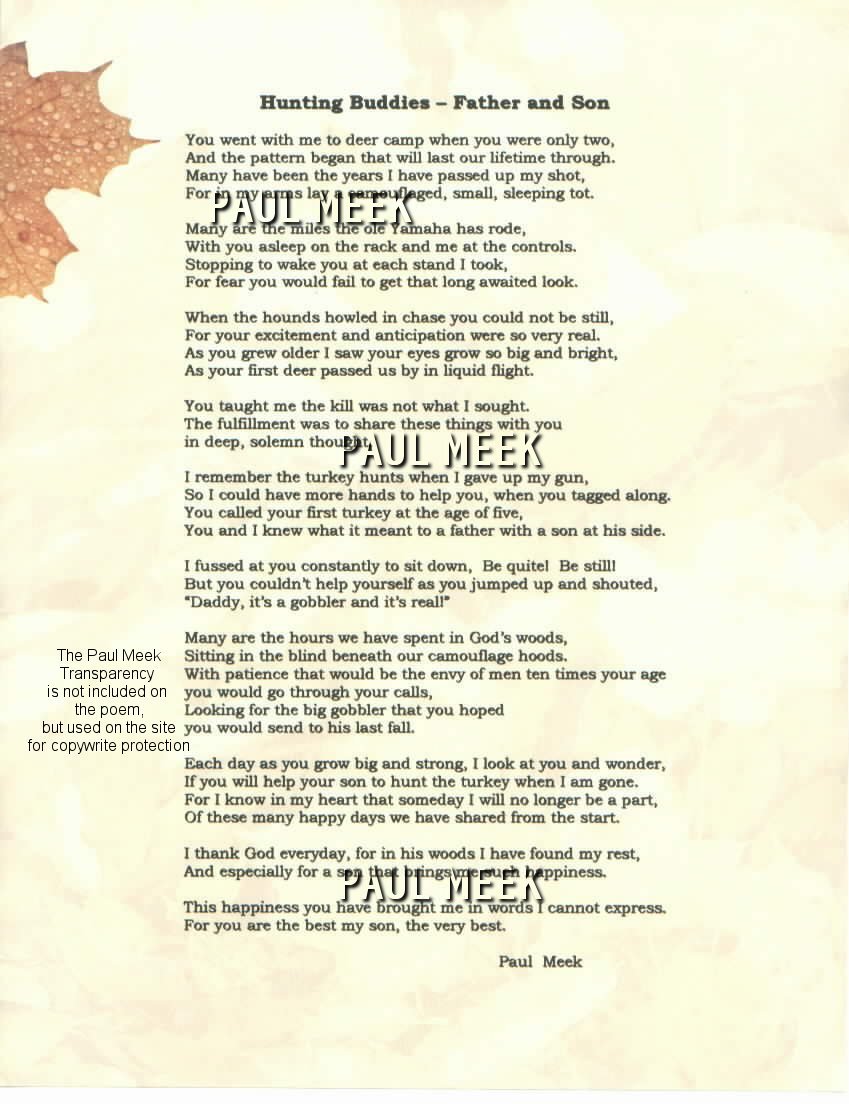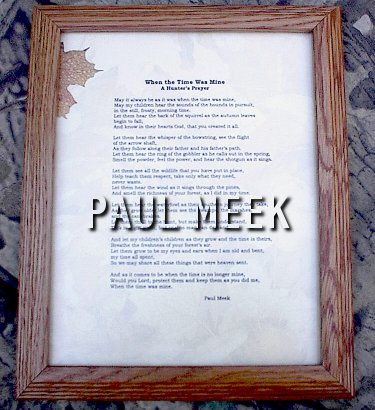 OR
Call in your Online Orders, All major credit cards accepted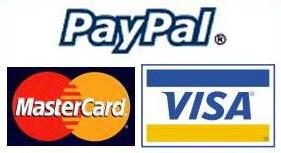 Shipping Charges:
Up to $50.00 Shipping is $3.00
$50.00 and above Shipping is $5.00
SATISFACTION GUARANTEED
DEALERS INQUIRIES WELCOME
MAILING ADDRESS
Paul Meek
728 Sandhill Road
Brandon, MS 39047
601-506-0829

For Questions & Comments Please Email Paul Meek