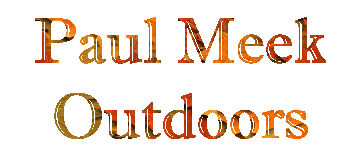 Manufacturer of Fine Quality Turkey Calls,
Deer Lures & Scents, and Liquid Fish Lures
Since 1978
---
HAND ENGRAVED WILDLIFE PLAQUES
---
Paul Meek offers Wildlife Plaques, which are hand engraved on left over wood used for making turkey calls, therefore they vary in sizes. Most plaques are carved in cedar. These engravings are not lazer or computer generated, as with all of Paul Meek Products, they are compltely hand made.
Click on any photo for an enlarged view, and please use your broswer's back button to return to this page
---
Fish
Price Each $25.00
Duck Price Each $25.00
Lone Deer Price Each $30.00
Deer Scene Price Each $30.00
Turkey Collage
Price Each $35.00

Turkey Feather Pile
Price Each $35.00

Turkey Scenes
Right Side Turkey Scene Price Each $40.00
Left Side Turkey Scene Price Each $40.00

Turkey With Beard
Price Each $40.00
Strutting Gobbler
Price Each $50.00
All plaques come with hardware for hanging or standing. Any of these would make a nice gift for the sportsman.
TO FAX/MAIL US AN ORDER FORM

Call in your Online Orders, all major credit cards accepted
Accepted Through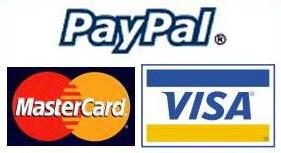 Shipping Charges:
Up to $50.00 Shipping is $3.00
$50.00 and above Shipping is $5.00
SATISFACTION GUARANTEED
DEALERS INQUIRIES WELCOME
MAILING ADDRESS
Paul Meek
P.O. Box 689
Morton, MS 39117
601-732-2211

For Questions & Comments Please Email Paul Meek
All graphics contained within these pages have been created for Paul Meek Outdoors please do not copy or link to them,
with the exception of Paul Meek Outdoors Banners. Thank you for your understanding.
This website was designed and is maintained by Designs by Sharon
Home In the Shop with Paul Events Art of Engraving Order Form Link to Us Hunter Calls Collectible Calls Wildlife Calls Custom Calls Deer Scents Fish Lures Gun Stocks Plaques Dealers Links MS Deer Seasons MS Turkey Seasons Paul's Poetry