Hall of Fame: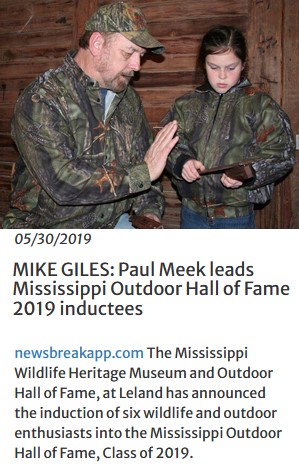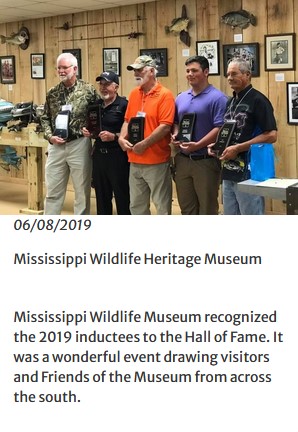 Click on articles to open....
Sunshine Meek hand grabbed this catfish!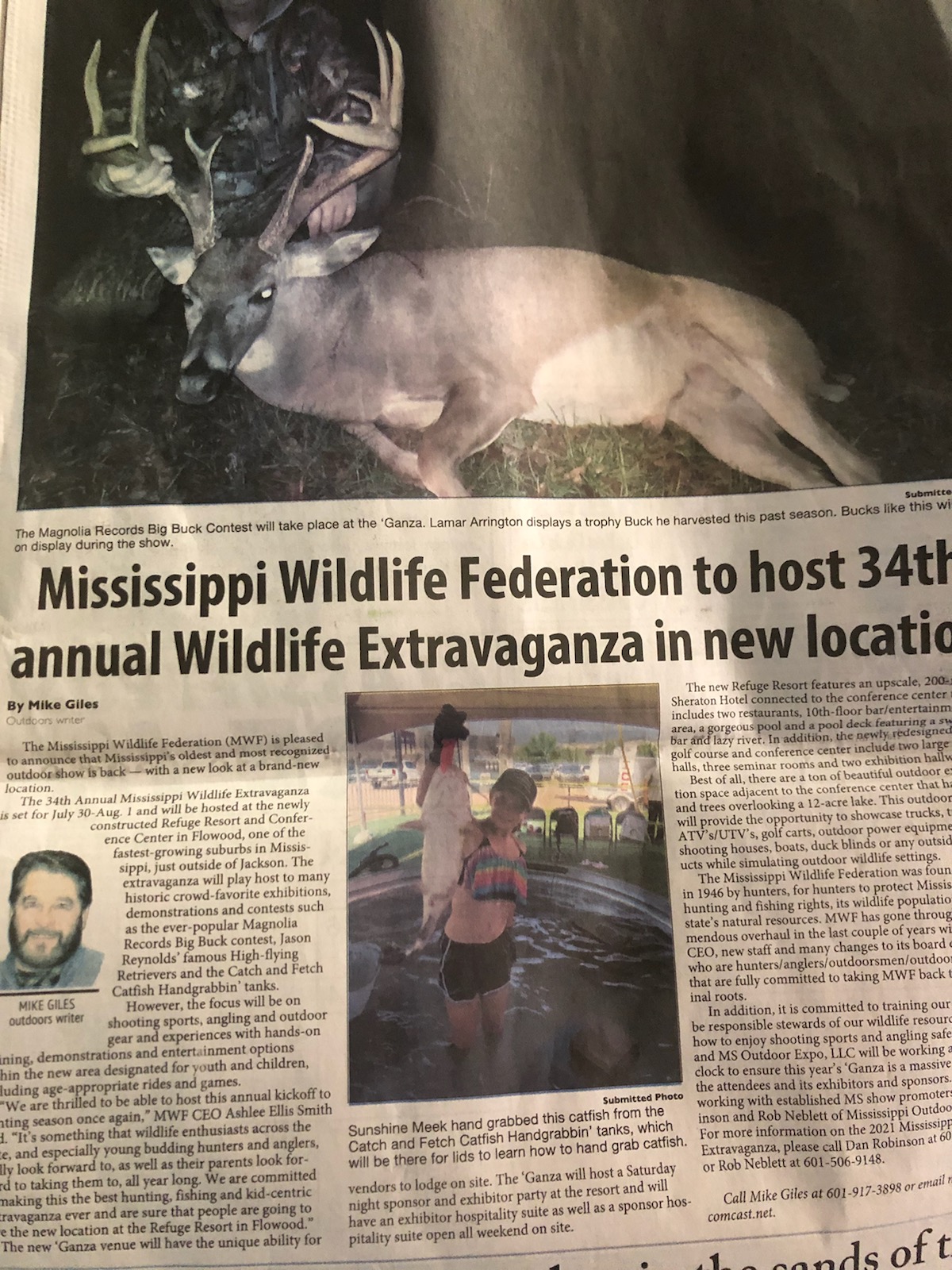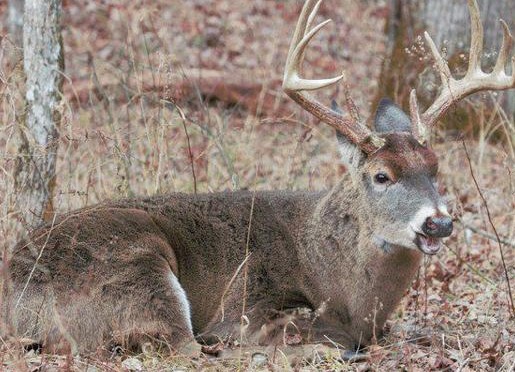 Meridian Star Reports: Paul Meek's deer scents attract big bucks!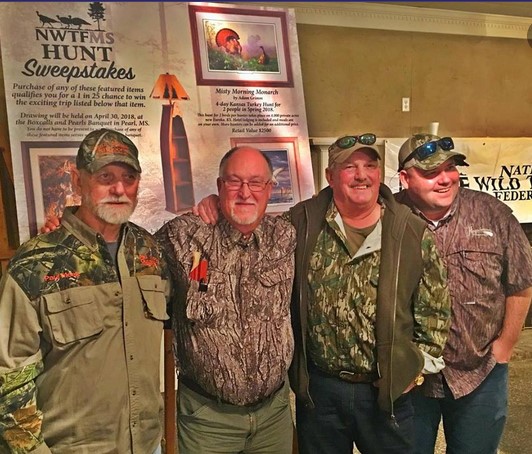 Talk about turkey hunting royalty! NWTF banquet from left, legendary call maker Paul Meek, 5 time world calling champion Preston Pittman, George Mayfield, retired owner of legendary lodge "The Roost" and owner of of Houndtooth Game Calls Lyle Gilbert. If you stacked up all the they've watched die it would be to the moon and back! George told me all about Tommy Bourne working as one of his guides at "The Roost" in the 1980's!
Paul is now the Ward 1 Alderman!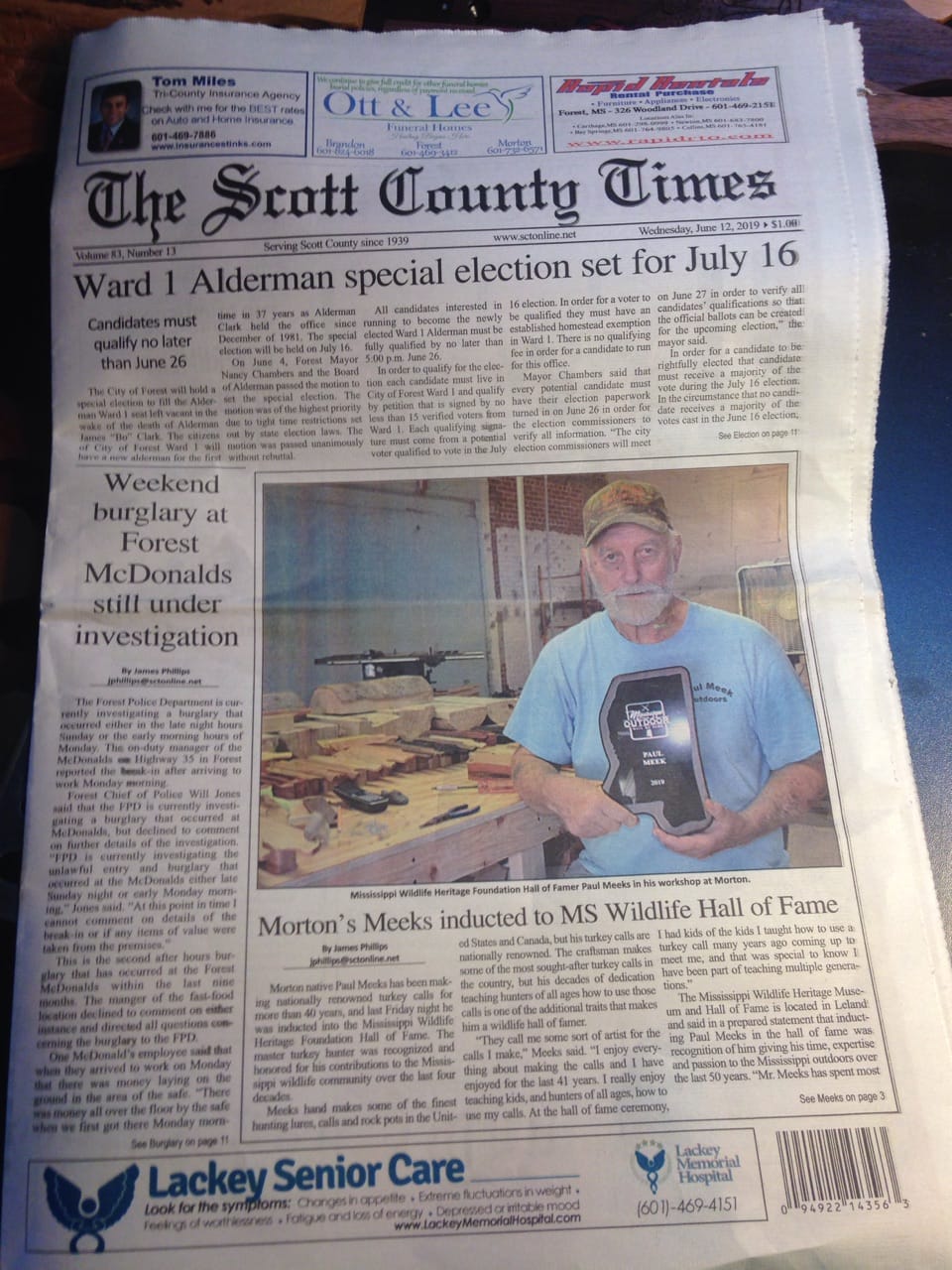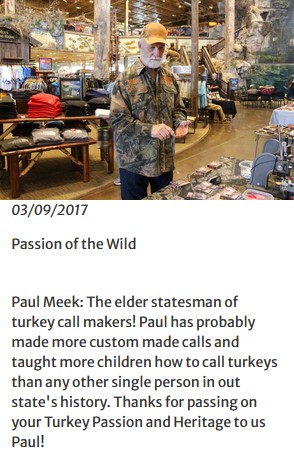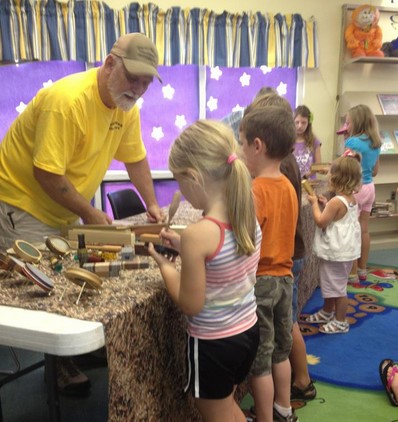 at the Seth Harris Childhood Cancer Foundation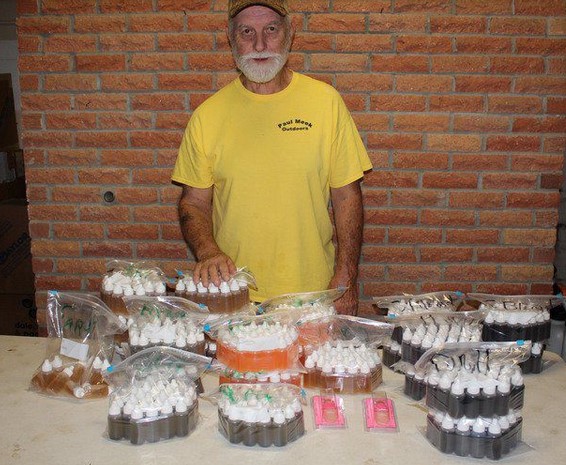 Come get your Deer Lures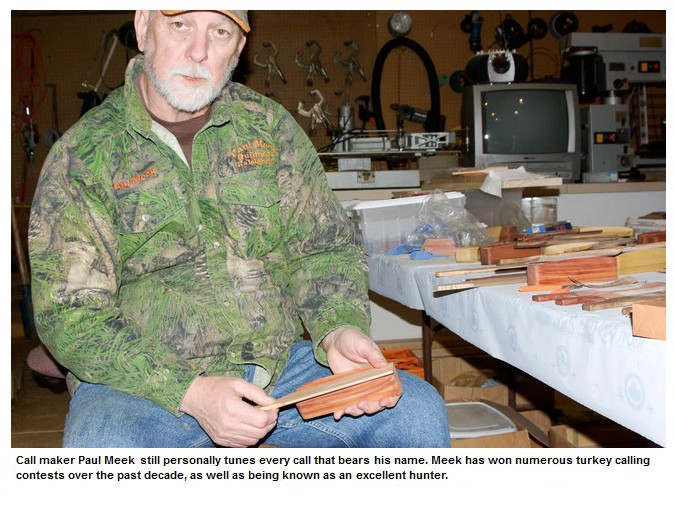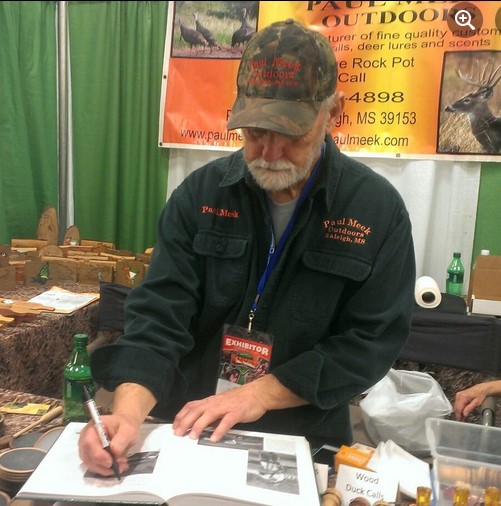 Paul has written may books on a wide range of hunting topics, as well as poems!
The Scott County Times - Part One - Part Two
The Clarion Ledger
Today In Mississippi - Part One
Today In Mississippi - Part Two
MS Woods and Waters
The Box Call Page
MS Business Journal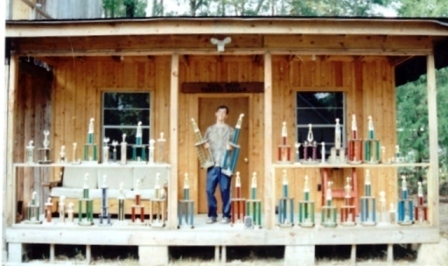 Quite a collection of trophies, this is at our old shop in Sand Hill that P.W. helped me build .
I appreciate your interest in my products and would like to thank my family, friends and customers in making my products possible.
If I can be of help to you, please call or write me at:
Paul Meek
728 Sandhill Road
Brandon MS 39477
601-506-0829