PAUL MEEK OUTDOORS CLOTHING
We also offer clothing for sale with the Paul Meek Outdoors logo.
(click image to see an enlarged image)
T-shirts with the Paul Meek logo of the deer, turkey, and fish are available in different sizes and colors. Price is $7.99
Caps are Trail Crest camo embroidered with Paul Meek Outdoors. They are six panel with velcro adjustment. Price is $9.99
I appreciate your interest in my products and would like to thank my family, friends and customers in making my products possible.
TO FAX/MAIL US AN ORDER FORM
Call in your Online Orders, all major credit cards accepted
Accepted Through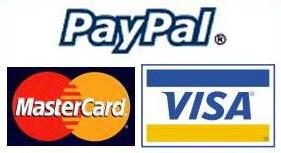 Shipping Charges:
Up to $50.00 Shipping is $3.00
$50.00 and above Shipping is $5.00
SATISFACTION GUARANTEED
DEALERS INQUIRIES WELCOME
MAILING ADDRESS
Paul Meek
P.O. Box 689
Morton, MS 39117
601-732-2211

For Questions & Comments Please Email Paul Meek
All graphics contained within these pages have been created for Paul Meek Outdoors.
Please do not copy or link to them, with the exception of Paul Meek Outdoors Banners.
Thank you for your understanding.
This website was designed and is maintained by Designs by Sharon you can EMAIL Sharon about your graphic or website needs.