HUNTER SERIES
Box calls have been around forever and have probably harvested more turkey than any other type call made. With a little practice, box calls will make just about all the sounds of the wild turkey!

Small Cedar Box- beautiful little "shirt-pocket size", double side red cedar and walnut box.
This calls produces maximum volume.
Price - $29.95

Double Side Box- made of walnut and Poplar, it has the added advantage of playing both sides and producing two different tones. Will make the gobble also.
Price - $29.95

Single Side Box - made of walnut and Poplar and the easiest of boxes to learn to play. The consistent sounds of the single side box make it a good hunting call.
Price - $29.95

Mini Paddle Box - a smaller size version of the old paddle type long box. Made from solid walnut. Reaches some really high, piercing notes for long - range calling. But is sized down to make all of the lighter yelps, clucks and purrs for close work as well. The frequency of this one alone will make him gobble.
Price - $29.95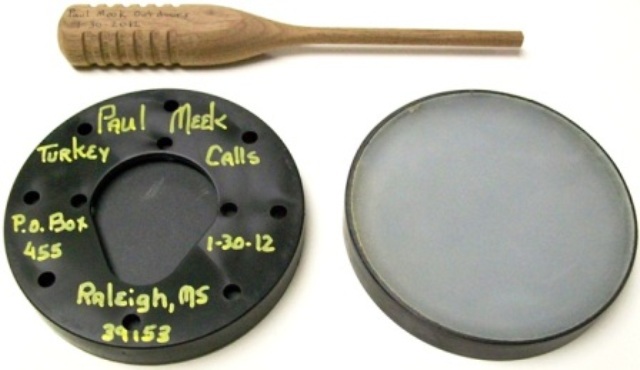 Glass and Slate Combo: the top left photo is the bottom of the call which is slate, the bottom left photo is the top of the call which is glass. Call can be played from both sides, giving you two different sounds. You can produce a high frequency sound on the glass side. Or turn it over and you will get a soft sound.
Comes with a walnut striker.
Price $29.95
OR
Call in your Online Orders, All major credit cards accepted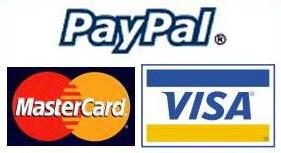 Shipping Charges:
Up to $50.00 Shipping is $3.00
$50.00 and above Shipping is $5.00
SATISFACTION GUARANTEED
DEALERS INQUIRIES WELCOME
MAILING ADDRESS
Paul Meek
728 Sandhill Road
Brandon, MS 39047
601-506-0829

For Questions & Comments Please Email Paul Meek