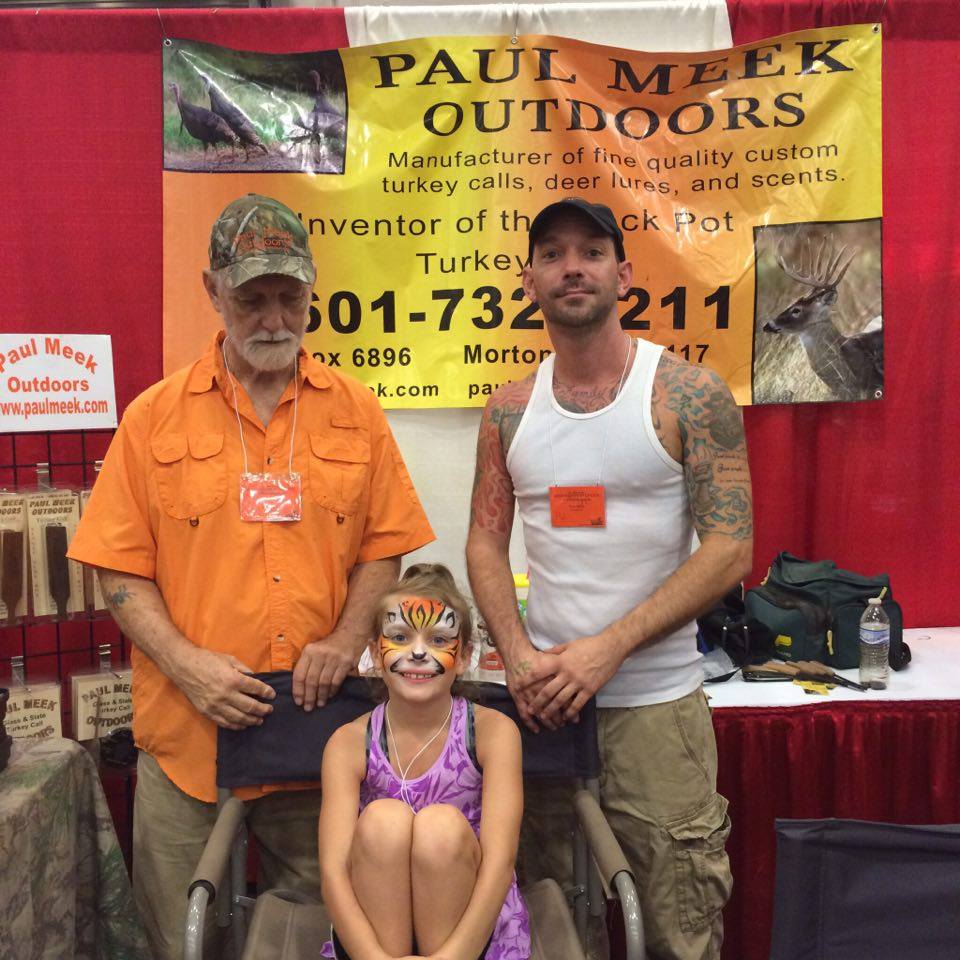 LIFE TODAY WITH P.W.
He graduated with a double major from Hinds in 2002, and is known all around Mississippi as Chef Paul. He is also a proud father. Life today for P.W. is his little girl and my granddaughter, Sunshine Daze Meek. He spends his time between her and working in the shop making calls.
All graphics contained within these pages have been created for Paul Meek Outdoors.
Please do not copy or link to them, with the exception of Paul Meek Outdoors Banners.
Thank you for your understanding.
This website was designed and is maintained by Designs by Sharon you can EMAIL Sharon about your graphic or website needs.