P.W.'S WORK HISTORY
P.W. has taken his knowledge and put it to good use in many ways. He opened Bonefish restaurant in Madison, Biloxi and Mobile and the First Panasia restaurant on County Line Rd. When he moved to Raleigh, MS, he opened "Dubs Wangs and Thangs" and became a member of the Chamber of Commerce.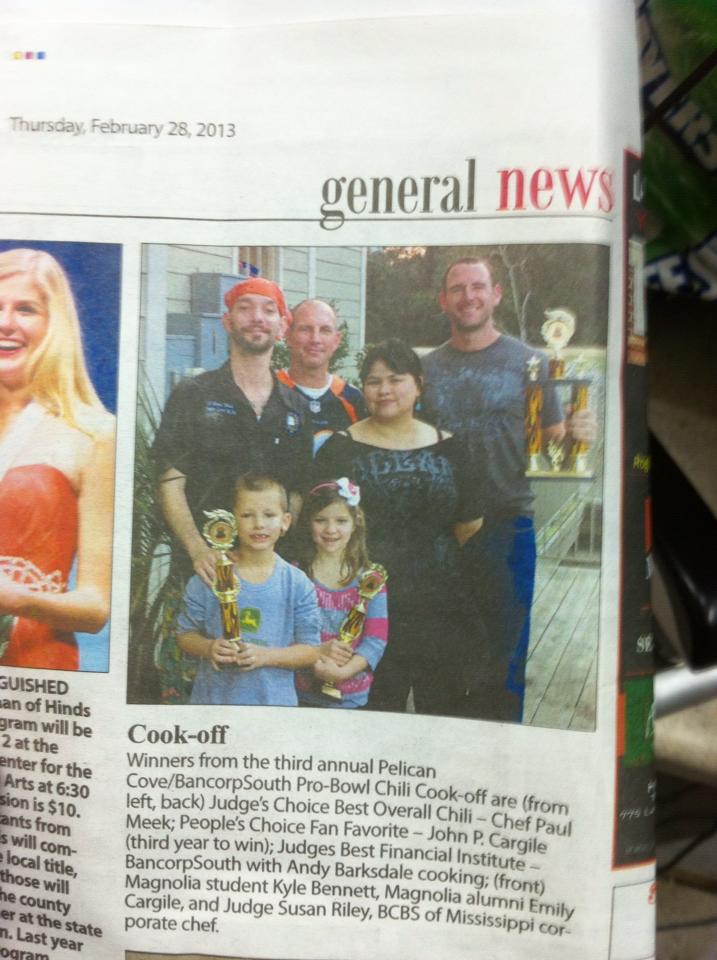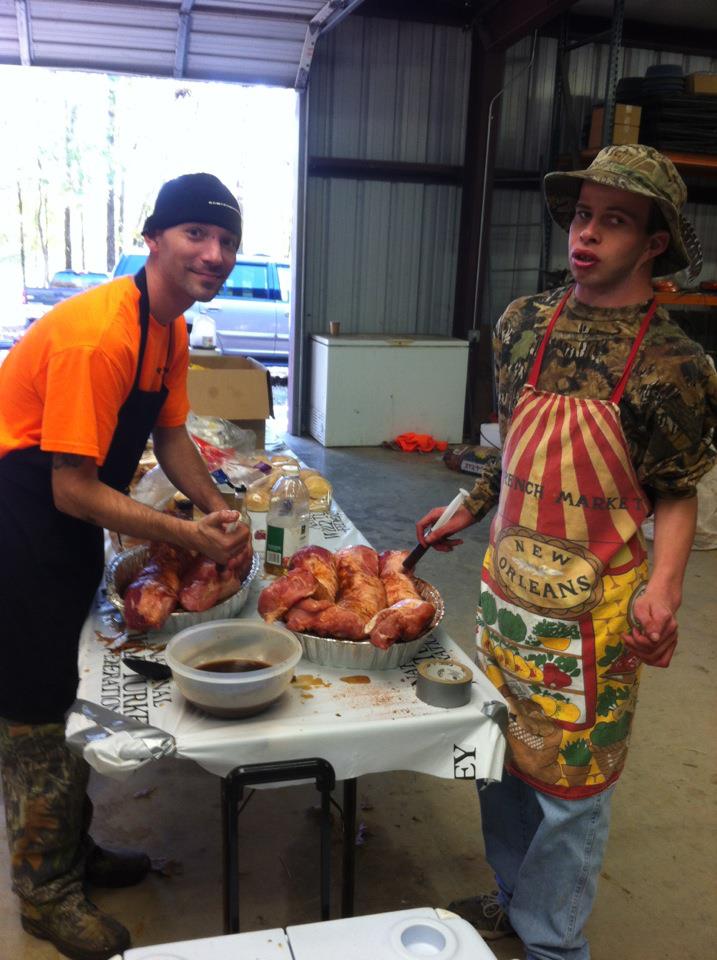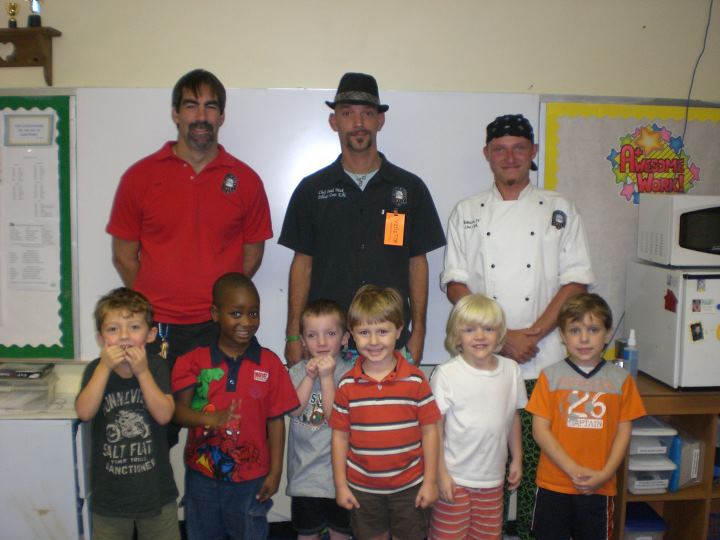 He has cooked at the following gatherings:
Studied Culinary Arts at Hinds CC in Jackson, MS
Wounded war veterans at a hunting club in Smith County and a camp in Edwards.
A youth handicap hunt
Children trying to get their hunting licenses for Mississippi Wild Life dept
Has been on television several times cooking, including a Valentine special were he did chocolate dipped bing cherries rolled in cherry pop rocks
Came in second in a BBQ cook off downtown before his trailer was thru being build
Starting cooking for Mississippi troops in 2005, however he no longer does
4000 lb of crawfish at Shucker's Oyster and Piano Bar, Ridgeland, MS
A charity for Magnolia School of Speech for children of down syndrome for two years now
He was featured recently on the News Channel 3 in Jackson, MS
As the Kitchen Manager at Pelican Cove Grill in Ridgeland, MS
Line Cook at Parlor Market
He is currently cooking at Table 100 in Flowood, MS
He still runs his catering service and you can contact him at 601-212-8952
He is the VP of Operations at Paul Meek Outdoors
All graphics contained within these pages have been created for Paul Meek Outdoors.
Please do not copy or link to them, with the exception of Paul Meek Outdoors Banners.
Thank you for your understanding.
This website was designed and is maintained by Designs by Sharon you can EMAIL Sharon about your graphic or website needs.