Rock Pot™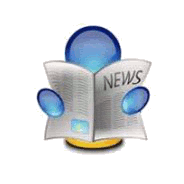 For photos of Rock Pot™ that are available for purchase,
scroll down below this press release. The Rock Pot™? Forget the norm! Now from Paul Meek Turkey Calls comes a radically different type of call.
The Rock Pot™ is unlike anything ever seen in the art of turkey call making. Designed and built by nationally known, award winning, master callmaker, Paul Meek. Paul has been an innovator in the turkey call making world for more than forty years.
Over a year in designing and making, the Rock Pot™ is completely different in shape and materials. The striking surface is made from rock. The shape of the rock determines the size and shape of the pot. The pots are made of several types of exotic and domestic woods. Each pot has a striker that produces the best turkey sounds for that call. This combination of rock and wood is incredibly attractive to the eye. Once a piece of rock is selected, the shape is transferred onto the wood, and the pot is hand produced one at a time to fit the rock. Each Rock Pot™ is unique. Every single one is made individually by hand. No two are alike in shape and cannot be duplicated.
Paul has over fifty years of turkey hunting behind him and over forty years of turkey call making; the Rock Pot™ produces the turkey sounds from those years of experience. Sounds and tones vary due to the size and shape of the call, but the realistic sounds of the turkey is in all of them.
Each Rock Pot™ is numbered, dated, and signed by Paul. They come in their own case, along with a certificate of authenticity describing the type of wood and rock used in making your call. Owning one of Paul's Rock Pots™ means you will have a little piece of history in each one. Truly, a one of a kind turkey call! Price $125.00
| Rock Pot™ | Description | Rock Pot™ | Description |
| --- | --- | --- | --- |
| | #205 is made from Canary Wood with a laminated maple striker. | | #231 is made from Pecan wood with a red oak striker. The center is Brazilian agate. |
| | #235 is made from Curley maple wood with a red oak hickory striker. The center is Brazilian agate. | | #244 is made from Mineral popular wood with a hickory striker. The center is Brazilian agate. |
| | #253 is made from Mineral popular wood with a walnut striker. The center is Brazilian agate. | | #261 is made from cherry wood with a walnut striker. The center is Brazilian agate. |
| | #262 is made from Curley maple wood with a walnut striker. The center is Brazilian agate. | | #264 is made from Curley maple wood with a red oak hickory striker. The center is Brazilian agate. |
| | #266 is made from Cherry wood with a walnut striker. The center is Brazilian agate. | | #267 is made from sycamore wood with a hickory striker. The center is Brazilian agate. |
| | #268 is made from Lacewood with a red oak striker. The center is Brazilian agate. | | #269 is made from Mahogany wood with a red oak striker. The center is Brazilian agate. |
| | #274 is made from Cherry wood with a hickory striker. The center is Brazilian agate. | | #275 is made from Poplar wood with a walnut striker. The center is Brazilian agate. |
| | #276 is made from Cherry wood with a cherry striker. The center is Brazilian agate. | | #278 is made from Cherry wood with a cherry striker. The center is Brazilian agate. |
| | #279 is made from Walnut wood with a walnut striker. The center is Brazilian agate. | | #280 is made from Poplar wood with a hickory striker. The center is Brazilian agate. |
| | #281 is made from Red oak wood with a red oak striker. The center is Brazilian agate. | | #282 is made from Poplar wood with a walnut striker. The center is Brazilian agate. |
| | #284 is made from Poplar wood with a hickory striker. The center is Brazilian agate. | | #286 is made from Poplar wood with a walnut striker. The center is Brazilian agate. |
| | #287 is made from Walnut wood with a walnut striker. The center is Brazilian agate. | | #288 is made from Cherry wood with a cherry striker. The center is Brazilian agate. |
| | #289 is made from Mahagony wood with a walnut striker. The center is Brazilian agate. | | |
OR
Call in your Online Orders, All major credit cards accepted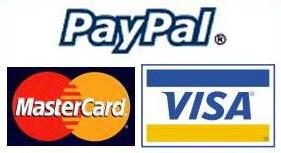 Shipping Charges:
Up to $50.00 Shipping is $3.00
$50.00 and above Shipping is $5.00
SATISFACTION GUARANTEED
DEALERS INQUIRIES WELCOME
MAILING ADDRESS
Paul Meek
728 Sandhill Road
Brandon, MS 39047
601-506-0829

For Questions & Comments Please Email Paul Meek