State & US Turkey Calls
The Mississippi State Turkey Call and the U.S. calls came about as a combination hunting and souvenir. We use the state flower as the symbol for this call. It is carved into the lid by SFC T'mara Hall, my stepdaughter*.
We can make the state calls for most all of the states. The state flower is the normal artwork on these calls. However we can do most any of the state symbols. Note the Louisiana call with the pelican. The Great State of _____ is the standard carving.
Made from various tyes of wood, generally what ever we think looks and sounds the best. These are good hunting calls, great gifts, and a keeper for any turkey call colection.
Price is $75.00
***For those of you who do not know, T'mara is a four-tour army veteran. One in Bosnia and three in Iraq. She has earned quite a reputation out in the turkey call world carving these lids. Just think about it, how many four-tour veteran female turkey call carvers do you know? Yes, I do pay her for her work when she is home and not earning a paycheck from Uncle Sam.
Here are some examples of speciality calls, you may click image to enlarge them.
| | | | |
| --- | --- | --- | --- |
| | bottom hewn out of a solid block of Mahogany, The Lady carved into a lid made of Yellowheart | | MS call: bottom hewn out of a solid block of Mahogany, carved lid made of Mahongany |
| | U.S. call: center bottom hewn out of a solid block of Cedar, carved lid made of Cherry | | U.S. call bottom hewn out of a solid block of Poplar, carved lid made of Walnut |
| | | LA call: bottom hewn out of a solid block of Poplar, carved lid made of Walnut | |
OR
Call in your Online Orders, All major credit cards accepted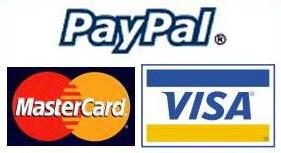 Shipping Charges:
Up to $50.00 Shipping is $6.00
$50.00 and above Shipping is $8.00
SATISFACTION GUARANTEED
DEALERS INQUIRIES WELCOME
MAILING ADDRESS
Paul Meek
728 Sandhill Road
Brandon, MS 39047
601-506-0829

For Questions & Comments Please Email Paul Meek